PensarisKids Langauges & Arts Workshops are online group meetings with a 100% live, online teacher 💻 where we experience languages through art, music, and movement. Schedule here!
What methodology are the #pensariskids Workshops based on?
It's a program based on an original methodology: learning through movement and motor response. Kids will experience languages and arts through movement, dance, songs, and visual and audio stimulation.
How are the workshops given?
They're given by video conference in weekly meetings of 30 to 45 minutes. In each one, there are six different activities. Each workshop is composed of a small group of kids (ages 5 to 8) and a live, online teacher who teaches using the six activities with full participation from each one of the small participants.
Are they given in the target language?
They are bilingual. The workshops are given in English/French or Italian and Spanish at all times. The Arts Workshops are in Spanish.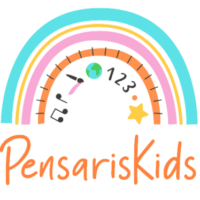 JOIN A FREE TRIAL CLASS
EN LA CLASE DE PRUEBA VAS A PODER
Conocer al docente a cargo de la clase y grupo
Conocer el Método PensarisKids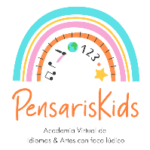 FUN ONLINE ENGLISH FOR KIDS AGES 3 AND UP
-Unique experiences of exposure to English through art, games, and movement
-An ideal methodology
-Specialized teachers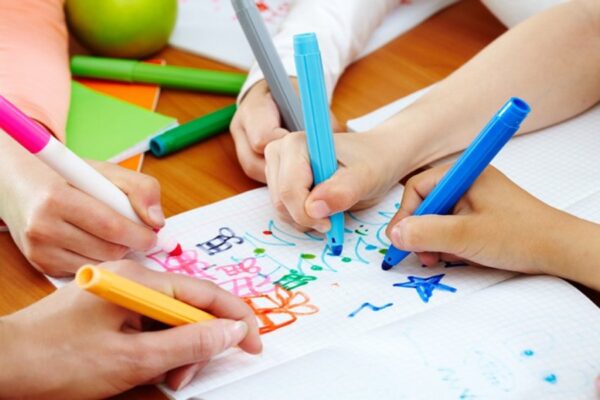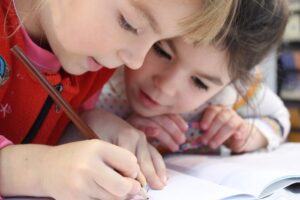 Help your child feel comfortable with English sounds and enjoy them from an early age.
---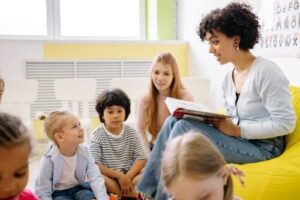 Your child will have unique experiences with teachers that are passionate for languages with a solid background in early, virtual, ludic education.
---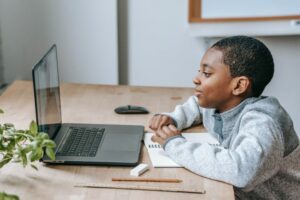 Prepare your child to master English with all its benefits.
---
We use an innovative methodology: Complete Physical Response Method (TPR). We teach through games, dance, music, and movement to stimulate the senses and art in each child. Our mission is for kids to love English as much as we do!
Why PensarisKids fun English?

English classes with a ludic focus from home
Your child connects via video conference together with his group or individually from the comfort of your own home. In one-on-one classes, you can choose the day and time with more flexibility.

Super motivating classes
Each class has a unique central theme that seeks to stimulate the imagination and creativity: stories about animals, playing with dough, blocks, creating art, dances, and moving to facilitate the incorporation of new sounds.

Certified teachers
Every teacher is trained in the PensarisKids Method and has a connection with children and ludic content, trajectory, education, and charisma (along with a degree or a TEFL, TESOL, or CELTA certification).

A focus on conversation practice, speaking and listening

From a young age, children incorporate rhythm and musicality from English naturally, as if it were their mother tongue. They do it through games in small groups. We help your child develop his pronunciation and listening.
ENGLISH LEVELS
The fun English program is for ages 3 to 15.
Level 1 is 30 minutes, level 2 is 45 minutes. Then the meetings are an hour and a half weekly.
The programs are annual, lasting from March to November.
Ages 3 – 7
Your child will count to 10 and learn colors, seasons, body parts, how to introduce himself and express emotions and daily activities.
Ages 5 – 7
Your child will be able to have simple conversations about familiar topics using:
I can/I can't/Like-Don't like
He will learn vocabulary related to his routine, schedule, space, clothing/wardrobe, body parts. He will express emotions.
He will understand short stories, songs, and simple words and phrases.
From ages 7 and up, while maintaining a ludic approach but also incorporating reading and writing and Art & Music projects, we work at six levels that last 50 hours each.
We introduce each child to spoken and written English through everyday interesting, familiar situations. We use audios from different places in the world and we work on projects at the end of each communicative theme, always with a focus on reading and writing, speaking and listening.
Levels on which our courses are set up
Do we prepare your child to take an exam for international certification?
We align our content so that the groups can take the Cambridge Movers Exam and Anglia Equivalent for kids at levels 3 and 4.
We have 7 Kids levels and 2 Teens levels for a total of 9 levels.
Platform with online exercises, ebook accessible outside the class, extra practice exercises
Videos and interactive activities accessible from any device
Access to the E-book: Class Book & Activity Book, E-book for improving the learning experience
Interactive online practice
Online practice audios
If you have questions about your child's English level and the corresponding PensarisKids level, see our English Leveler.
USEFUL CONTENT FOR FAMILIES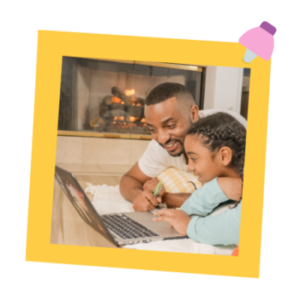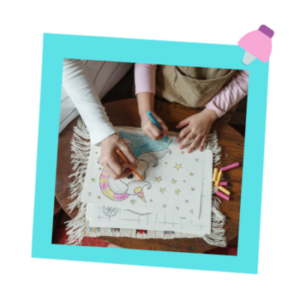 Creating in English is a unique experience. It incorporates vocabulary through painting and moving to sounds. Here we share with you an art model to create one of the animals that fascinate us the most: a Brown Bear. Do you want to create it?