English in the IT World and the Knowledge Economy Sector
editor
English in the IT world and the knowledge economy sector is set as a key asset. Here are some tips to add these skills to your team.
The IT world and and the whole knowledge economy is one of the sectors that is growing the most. Supply and demand for talent are increasing. Right now, it's practically unthinkable to overlook the importance of these professionals, and it's fundamental to work at developing this area with training to improve the professional profile of those who carry out these functions in different organizations. Comprehensive English mastery is seen as a must-have.
Whether your team works on the phones, in computer science, in hardware or software development, telecommunications, networks, different creative processes, storage, or data usage and exchange, now or in the short term, it will be exposed to sales and contact with English in order to move forward with global projects. Whether they are reporting to clients abroad, in sales, working with global teams or on nearshore outsourcing projects, English is a key tool.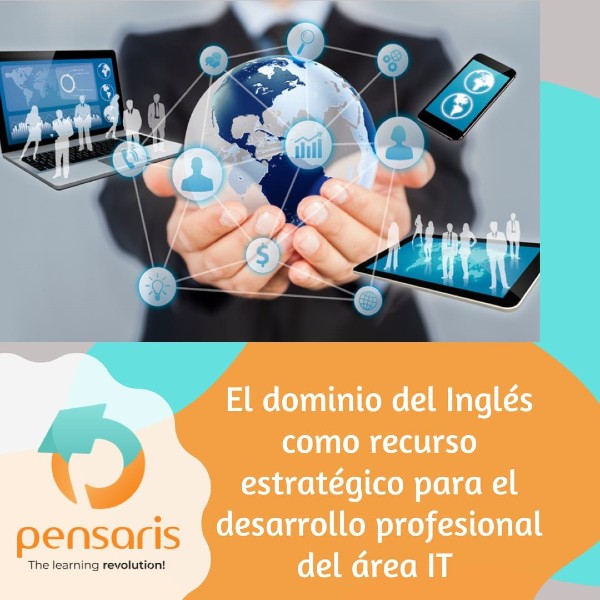 To make your team's English professional, here we share some tips for globalized teams that regularly use this language.
Five suggestions for your team:

1 – Incorporate not just formal expressions but also informal ones during a call: When starting a call, it's common to break the ice with topics like the weather, also to connect better with the other person by using a simple, kind remark. But it's not always simple. You have to know the informal expressions.
2 – Comfortably handle English email writing etiquette: It's important to stay coherent, summarize, use the subject line properly, and have the team use templates and communicate with a structured and organized line of thought.
3 – Know the history and culture of the country where the client is located: For example, if you're working with the United States, sports like basketball and football are very important. Often the pace of society is marked by sporting events, and being familiar with these is very important.
4 – Incorporate English into everyday conversation: As a strategy to practice the language and perfect the usage of specific IT vocabulary, you can encourage routine training experience in which team members communicate with each other via Slack, solve ticketing issues in Jira, or even discuss technical issues completely in English.
5 – Add regular, intensive courses and conversation workshops to your team, like after office topics to favor a more natural use of the target language.
Two suggestions to make your organization more international:
1 – Translate and develop your company's/organization's website in English: This is key. It opens up business opportunities 24/7.
2 – Put together a project portfolio and activities for the organization in English: On the global stage, sharing project activities and functions with correct English vocabulary can be the difference that puts any organization in a better position in the market. Both writing and verbally presenting projects shows the fluency and professionalism of the team and consequently of the company. This is valued both by clients and other companies that you connect with.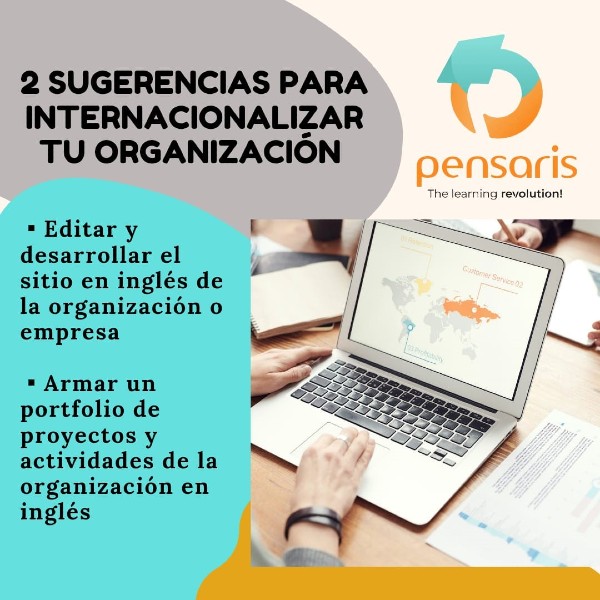 At Pensaris, we accompany the development of communicative skills in language and also soft skills, an effective "reskilling" of your work forces.